Break Out Your Checkbook! They're Selling!
(
Traduction de "Vivre comme la royauté" ci-dessous
)
Breaking news: A newer castle than ours
--
a home in the south of France built in 1830 and named
Villa Les Cèdre --
has just gone on sale as the most expensive home in the world. The villa
sits on a mere 35 acres of estate property (our Château property is 40 acres...Chew on that, Villa Les Cèdre!) on the Mediterranean coast.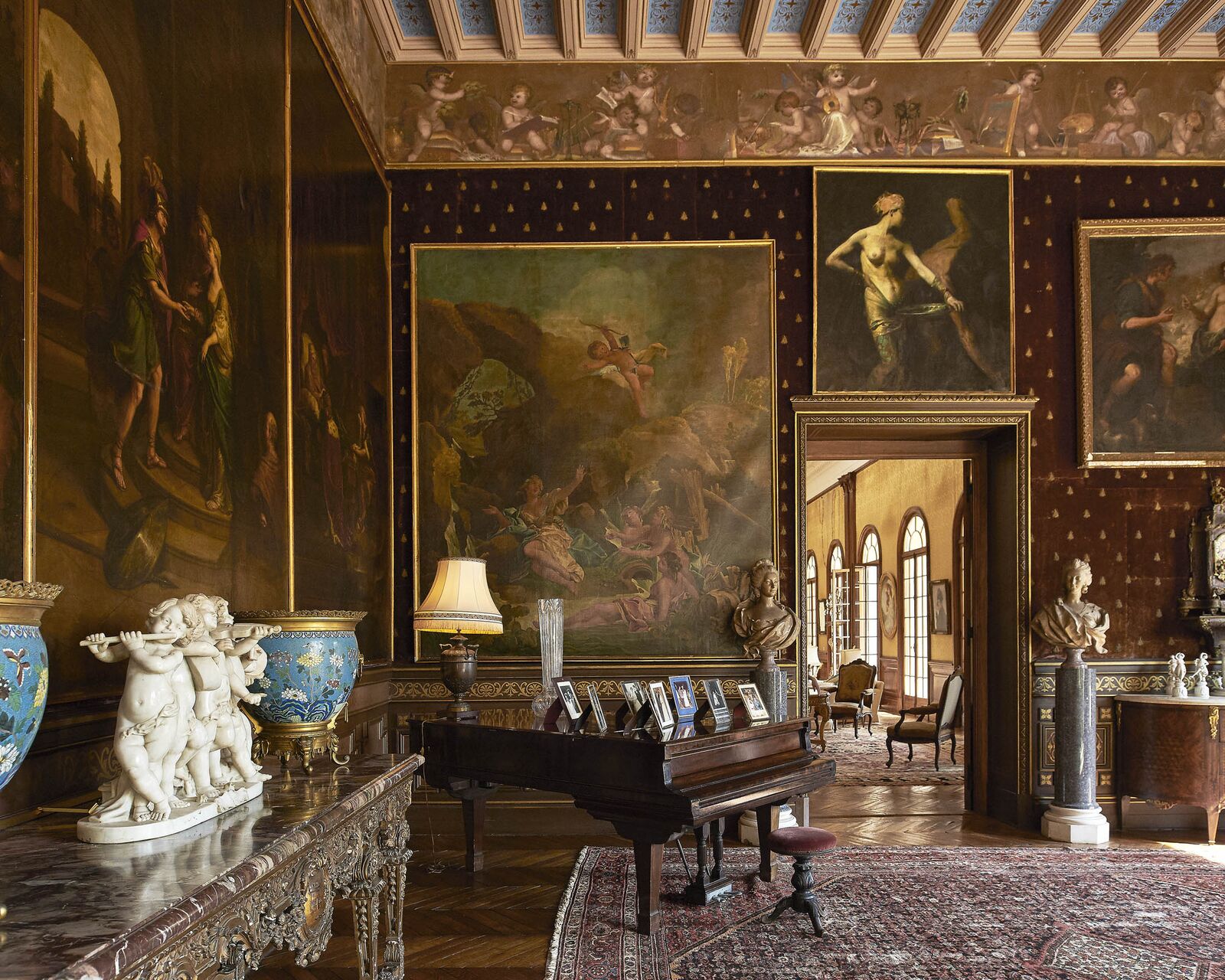 So the rich people have better paintings. But they're a nine-hour drive from Paris!


(Donc, les riches ont de meilleures peintures. Mais ils sont à neuf heures de route de Paris!

)
To its credit, the Villa Les Cèdre does have those weird oranges used in making Grand Marnier cognac, and has been deemed a National Treasure by the French government. And it also housed Charlie Chaplin and Elizabeth Taylor, as well as Belgian King Leopold II. (But France's own King Louis XIV is believed to have visited, and named,
Château de la Trousse
in the 1600s.) .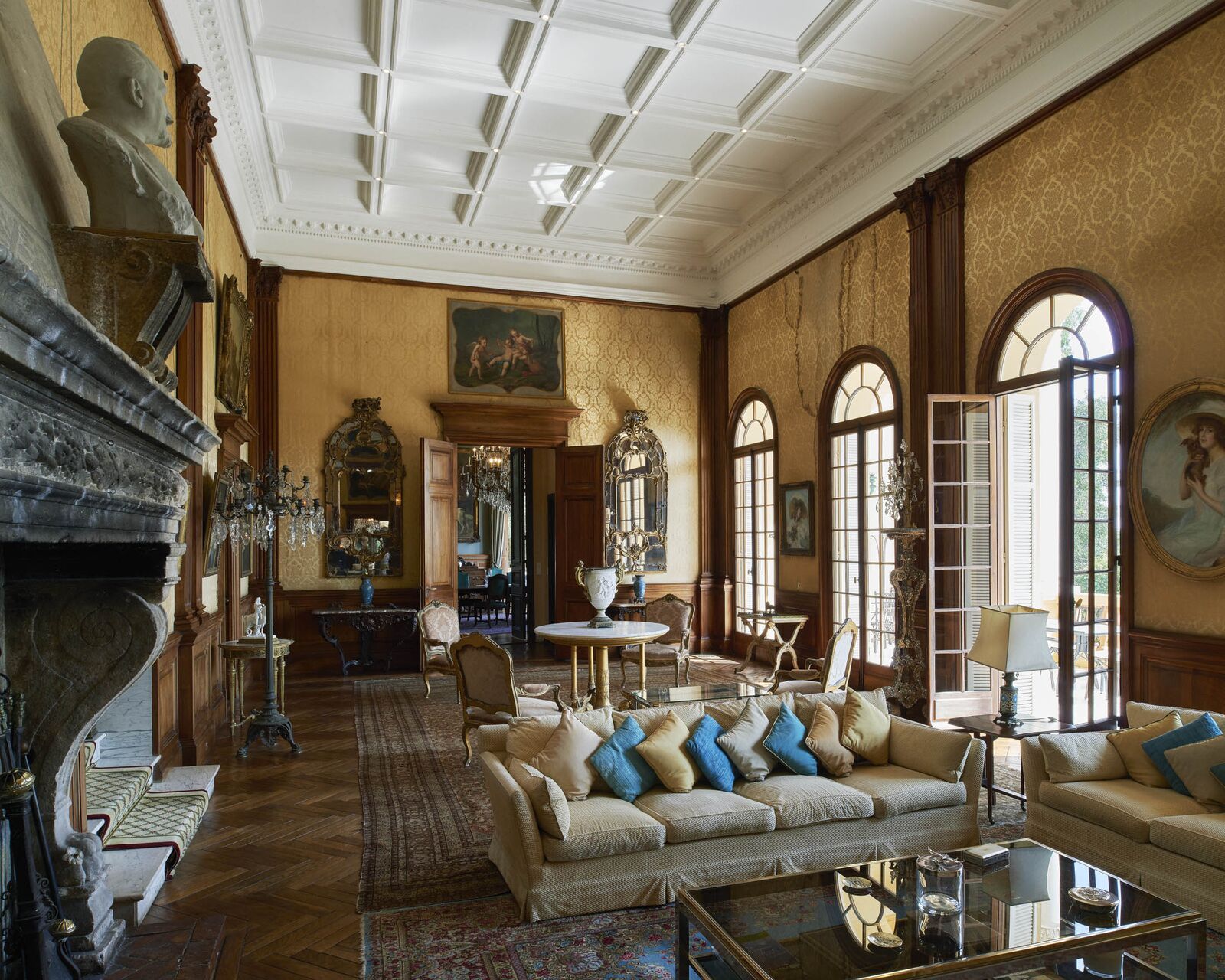 Hey, we have sofa cushions too!


(Nous aussi avons des coussins de canapé!

)
But no need to spend €350 million ($410 million) to stay in a gorgeous castle graced by neighboring royalty, when you could
have the real deal
for a steal!
Walk in the footsteps of French royalty
just outside exciting Paris when you visit the castle at Trousse.
* * * * *
Vivre comme la royauté
Dernières nouvelles: Un château plus récent que le nôtre - une maison dans le sud de la France construite en 1830 et nommée Villa Les Cèdre - vient d'être mis en vente comme la maison la plus chère du monde. La villa se trouve sur un terrain de 35 hectares (notre propriété Château est de 40 acres ... Mâcher sur cela, Villa Les Cèdre!) sur la côte méditerranéen.
Mais pas besoin de dépenser 350 millions d'euros (410 millions de dollars) pour rester dans un magnifique château honoré par la royauté voisine, quand vous pourriez avoir la vraie chose pour un vol! (Le roi Belge Léopold II a passé la nuit à la Villa Les Cèdre, mais le roi de France, Louis XIV, aurait visité et nommé le château de la Trousse dans les années 1600).
Marchez sur les traces de la royauté française juste en dehors de Paris passionnant lorsque vous visitez le château de Trousse.
--------------
Credits:
Photos by Ambroise Tezenas, Bloomberg Businessweek
References:
Wikipedia:
Villa Les Cèdres
Money Magazine:
The Most Expensive House in the World Is Up for Sale
Bloomberg:
Look Inside the Most Expensive House on Earth
Daily Mail:
World's most expensive house goes on sale for £315 MILLION!